Dining at Falisia Resort
Falisia Resort provides for an unparralleled culinary experience.
Starting in the morning, indulge in a breakfast that delights at Cliff Restaurant. Come the afternoon, La Piazzetta Bar is the perfect setting for an aperitivo overlooking the marina.
Continue to delight the senses and experience the finest cuisine, aperitifs and seaside settings at the restaurants and bars around Portopiccolo, the luxury village we are located in the center of.
Cliff Restaurant
Dining
Breakfast | 7.30am - 10.30am

Dinner | 7.00pm - 10.30pm
Discover Cliff Restaurant and delight in gourmet cuisine with traditional dishes and the latest culinary trends accompanied by a wide selection of wines.
La Piazzetta
Lounge Bar
Everyday | 12.00pm- 12.00am
Choose La Piazzetta Lounge bar for exclusive cocktails, light snacks and appetizers. Choose from the signature The Luxury Collection cocktail collection for a pre-dinner apertif.
Dining in Portopiccolo
From the summer vibes of Maxi's Beach Club, the fine seafront dining of Maxi's Restaurant, to the excitement of BaBar, Portopiccolo offers an array of gastronomic pleasures.
Portopiccolo also offers tempting delights at Pek Bakery, traditional gastronomy at La Bottega delicatessen and enticing gelati at Fiordilatte.
Located within our luxury seaside village of Portopiccolo, all venues are just minutes walking from your private suite at Falisia.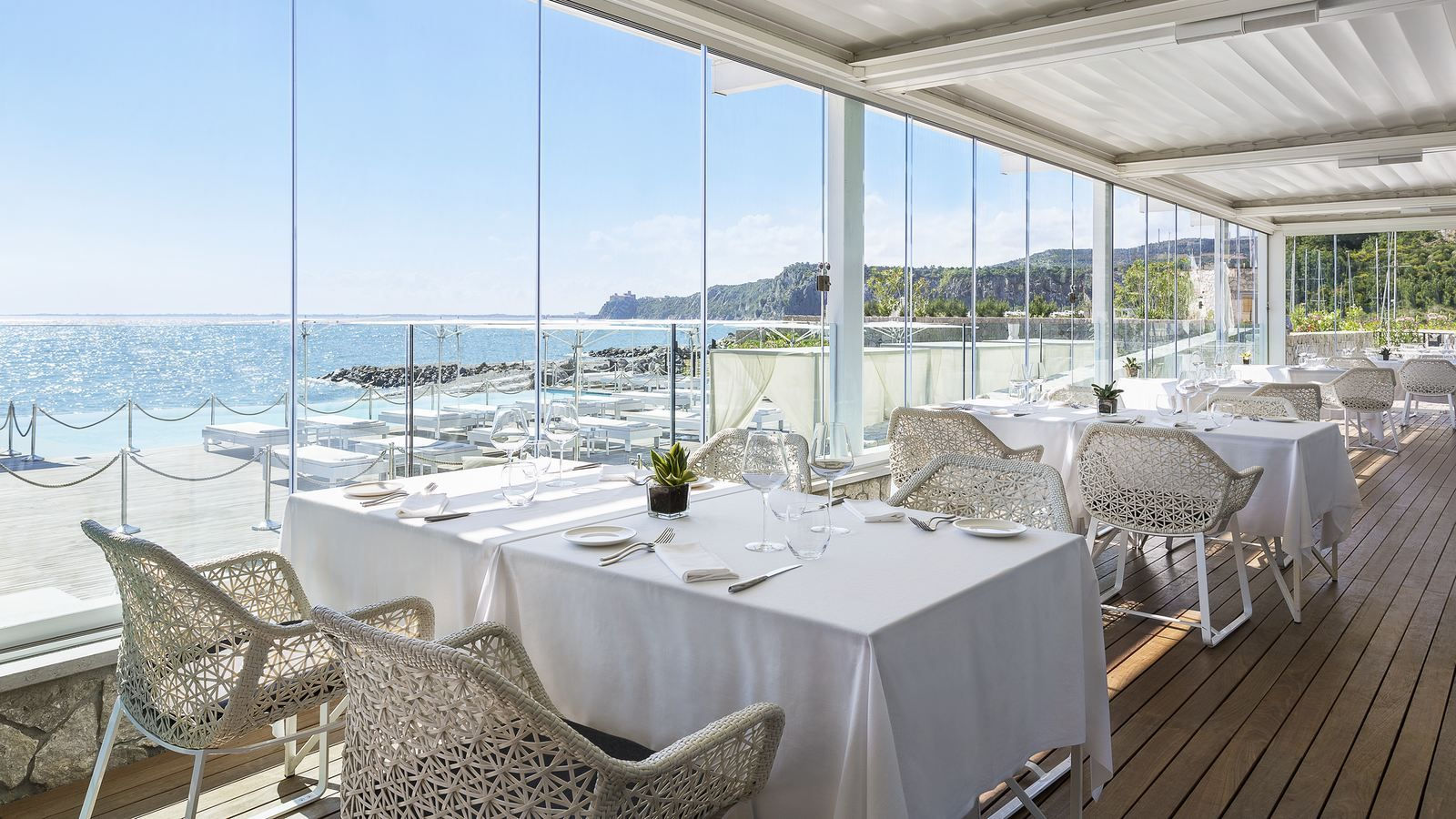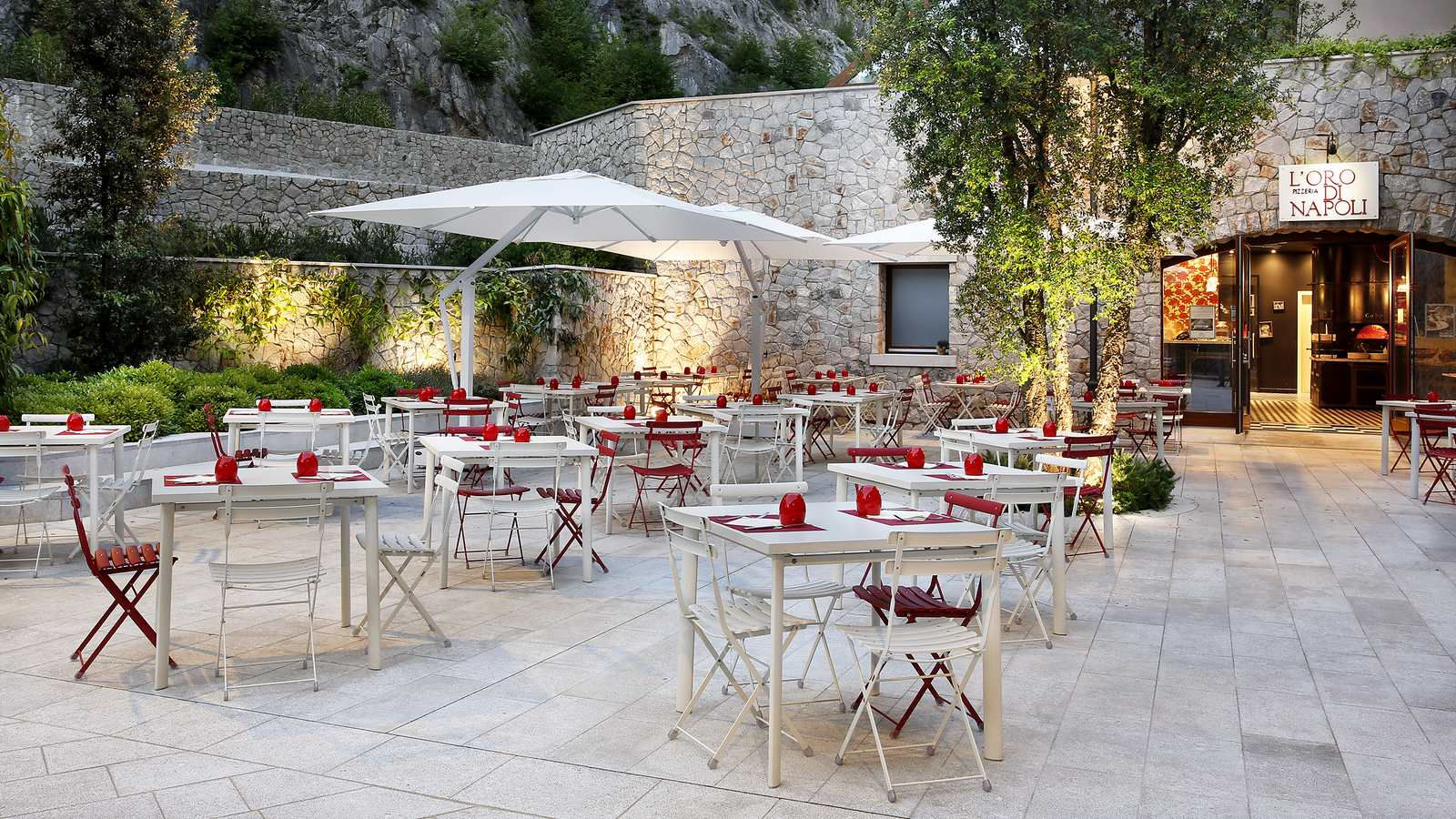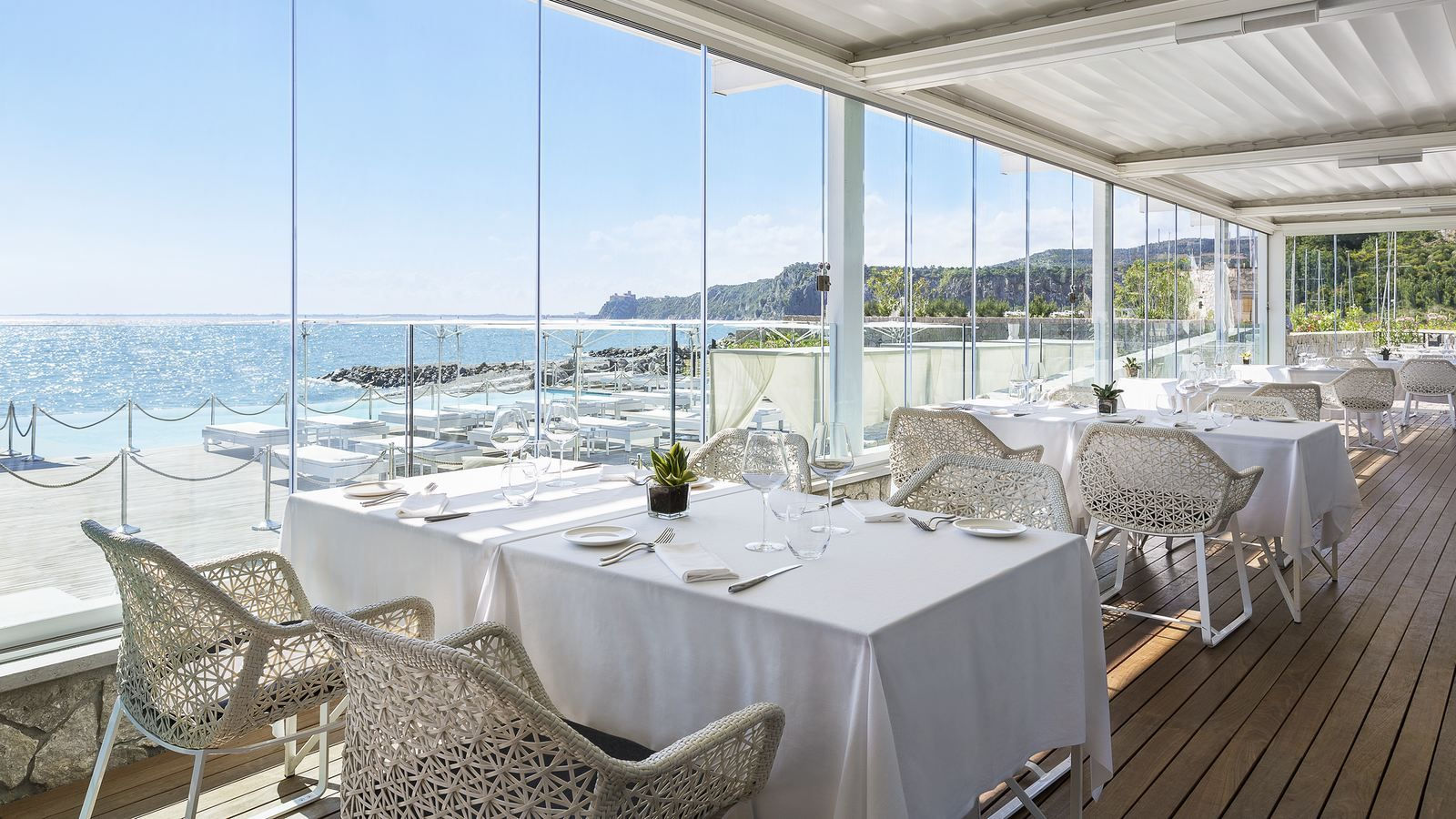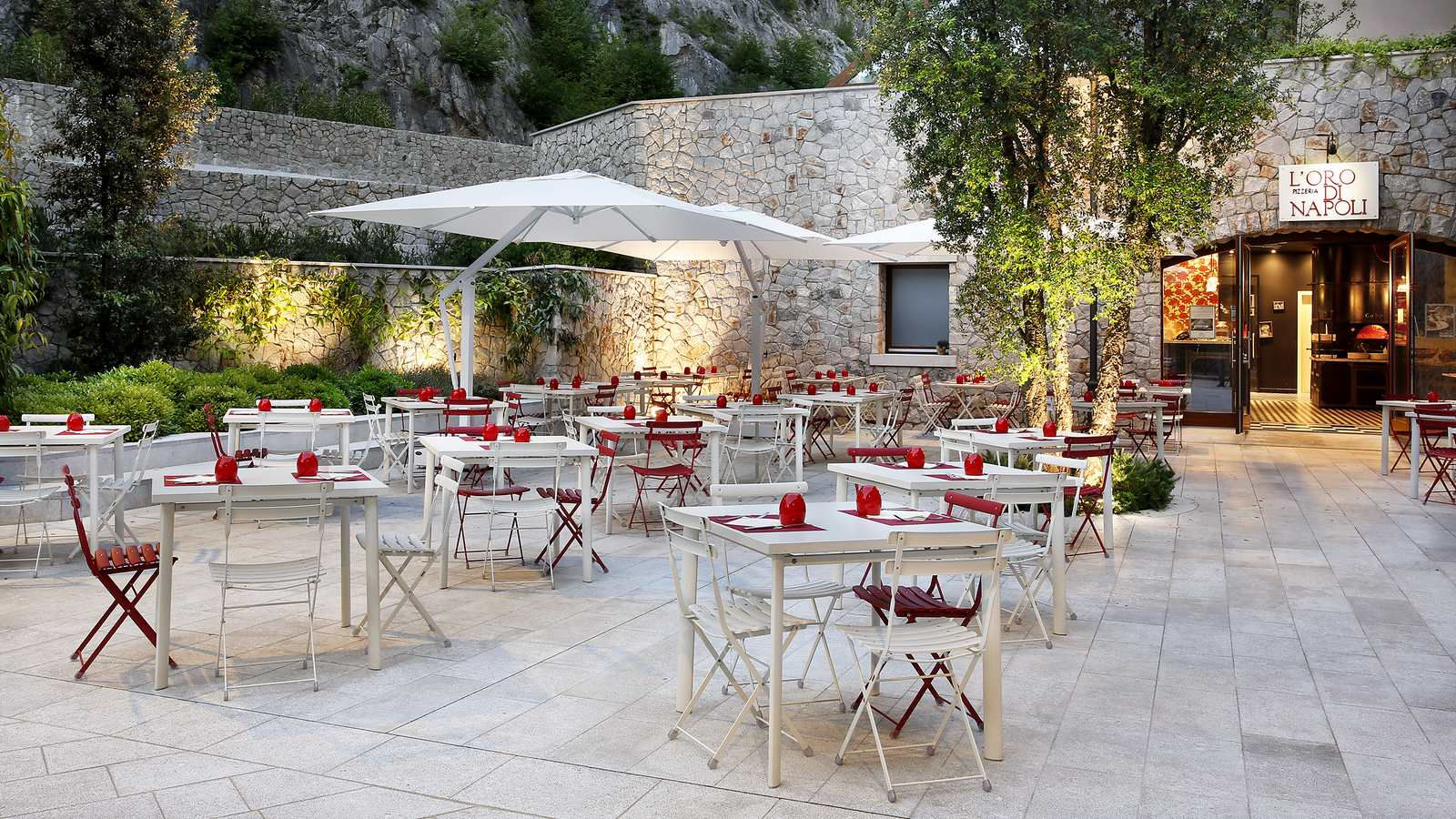 Maxi's Restaurant
Dining
Daily | 8.00am - 11.00pm
Saturday & Sunday | 7.30pm - 10.30pm
Fish dishes cooked with special care not to alter the organoleptic properties. The traditional cuisine of the northern Adriatic is supported by a careful selection of wines.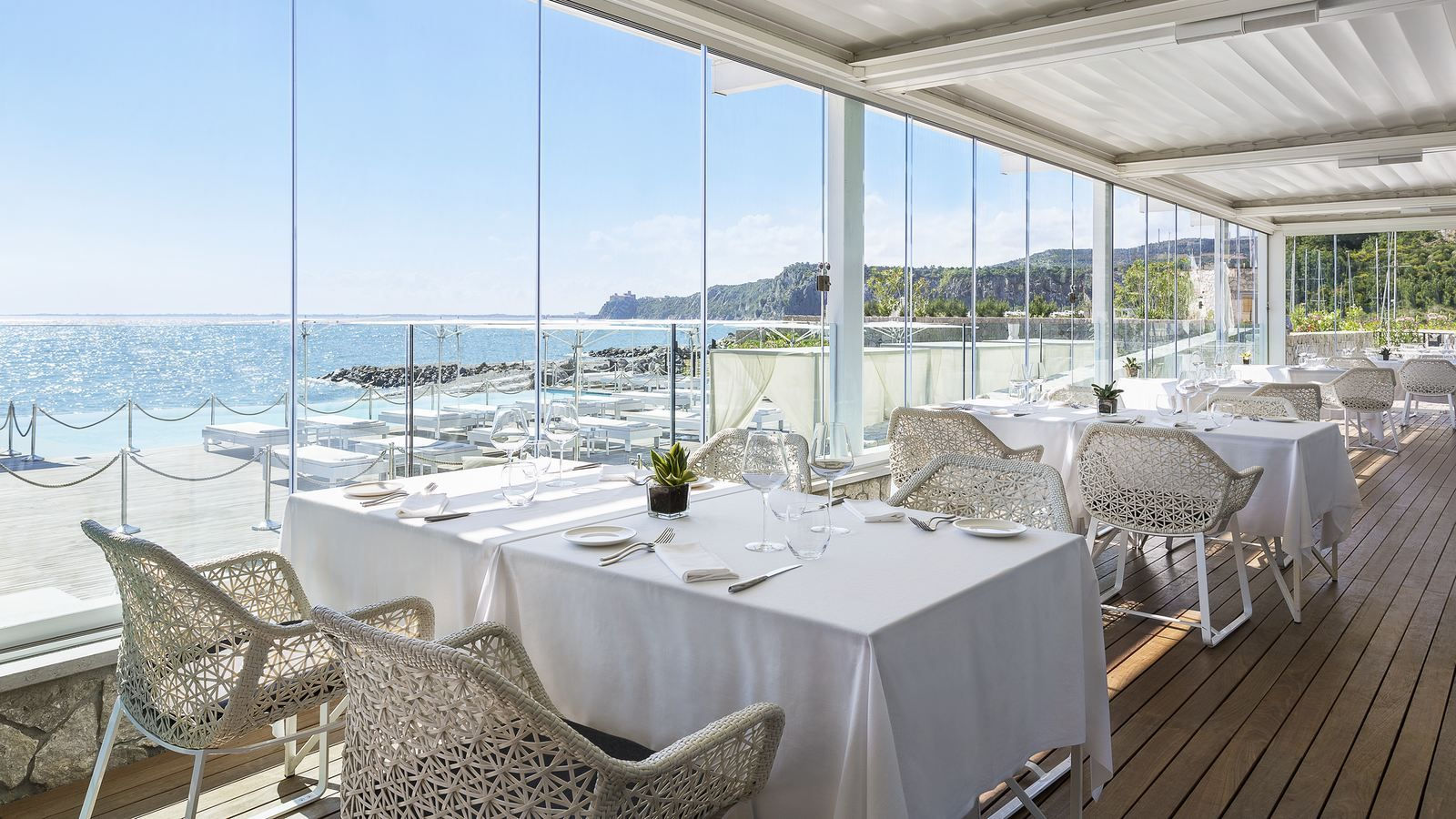 Bris
Dining
Evening | Upon Request

(Closed for winter)

Exclusive location for gourmet dinner on a stunning sea view terrace.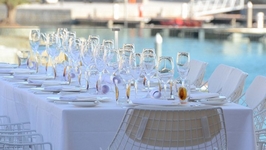 L'Oro Di Napoli
Pizzeria
Daily | 6.30pm - 10.30pm
Sunday | 6.30pm - 11.30pm
Delicious pizza made with naturally leavened dough cooked in the wood oven. Seasonal ingredients are the absolute protagonists of the menu's pizza, first and main courses.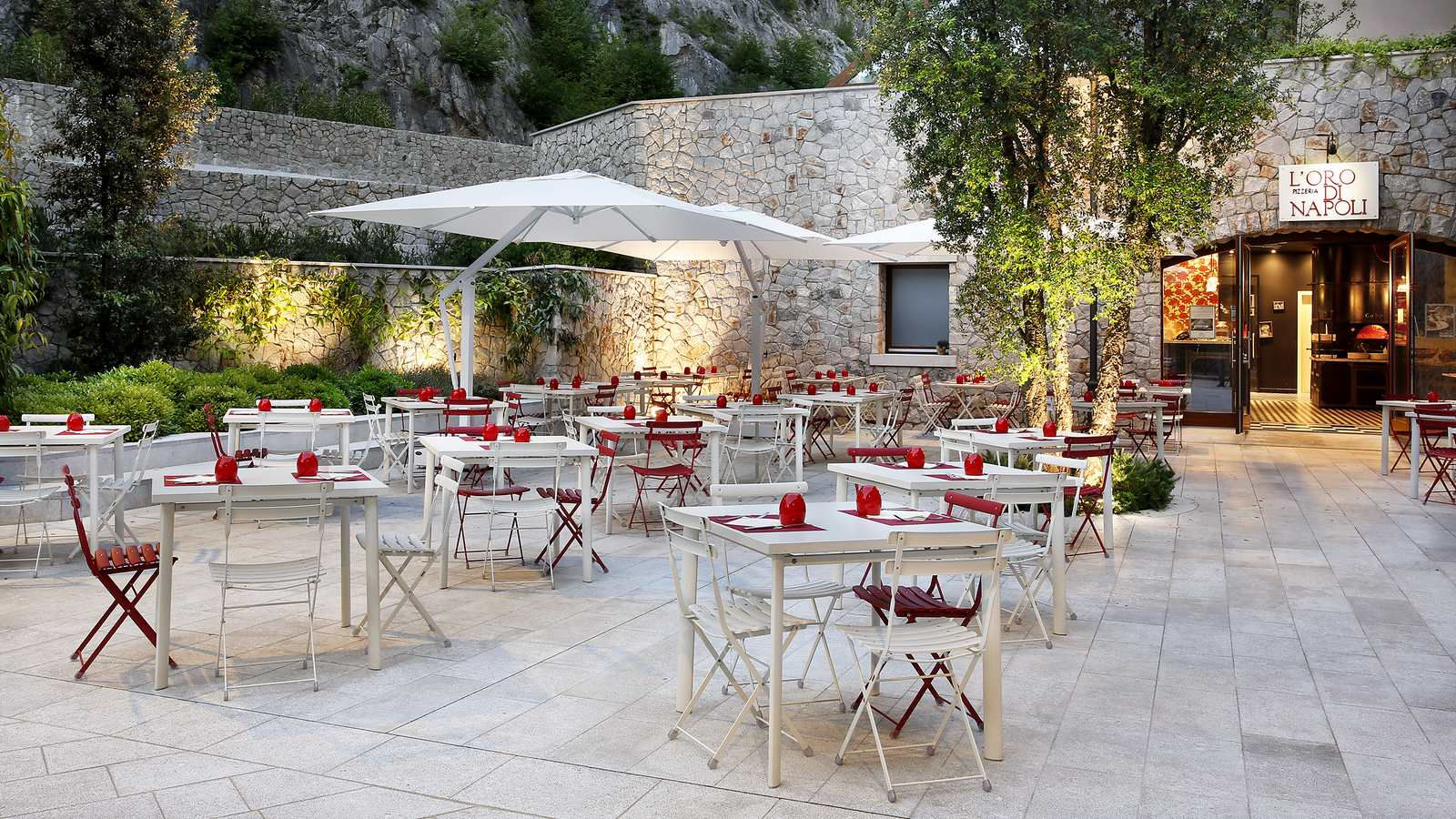 BaBar
Cocktail Bar
Monday to Thursday | 10.00am - 10.00pm
Friday | 10.00am - 11.00pm

Saturday | 10.00am - 11.00pm
Sunday | 9.00am - 10.00pm

Great cocktails mixed every evening. Babar is located on the dock of the port, ideal for fast lunches and also for spending moments of relaxation.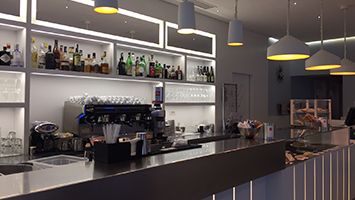 Maxi's Beach Club
Beach Bar
Daily | 11.00am - 8.00pm
Friday | 11.00am - 9.00pm
Saturday | 11.00am- 10.00pm
Live music and DJ set evenings with a drink overlooking the sunset or an after-dinner cocktail. The ideal atmosphere for our traditional sunset Aperitivo.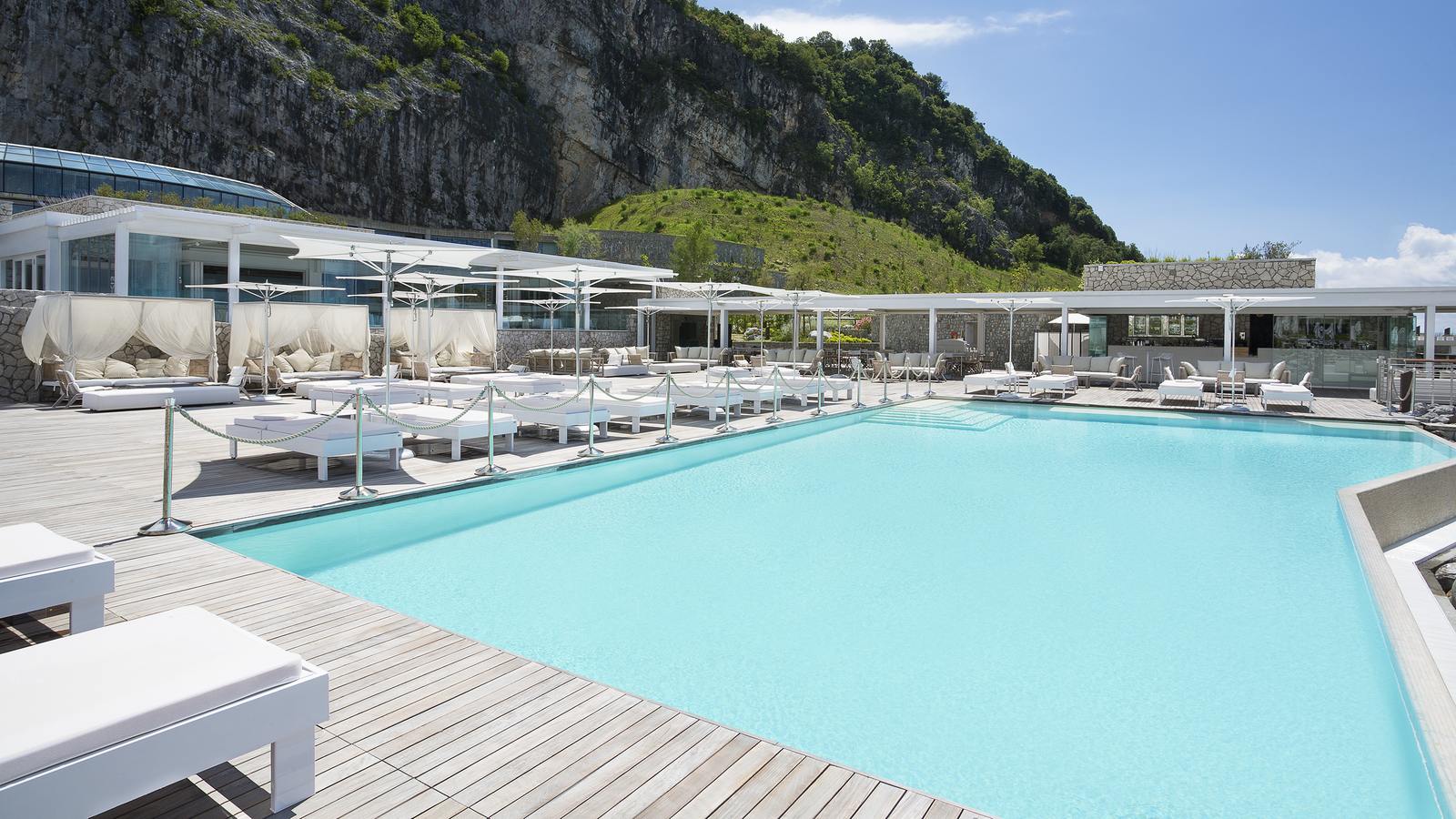 La Bottega
Delicatessen
Upon Request
Inviting delicatessen shop dedicated to excellent local products. The 'kilometer zero' philosophy highlights the variety of products that the region offers.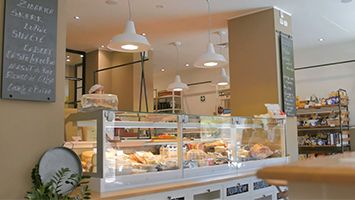 Pek Forno del Pane
Bakery
Tuesday to Friday | 7.30am - 2.30pm
Weekends | 7.30am - 6.00pm
A local bakery for central European traditional recipes for a breakfast full of taste. Do not miss the fabulous croissants and famous kranz with raisins.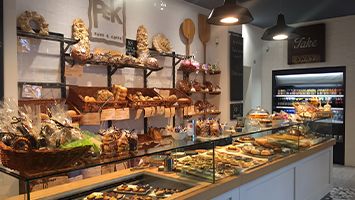 Fiordilatte
Gelateria
Monday to Friday | 4.00pm - 10.30pm
Saturday & Sunday | 12.00pm - 12.00am

Artisan 'gelato' prepared according to the traditional techniques of gelato masters. Quality raw materials are processed into refreshing delicacies, perfect for hot sunny days.