Arriving at Falisia Resort
How to reach us
A useful guide for arrival
To make arriving at our luxury hotel as simple and worry-free as possible, see below for a clear guide to arriving to the hotel.

By car, Trieste Ronchi dei Legionari Airport is just 15 minutes away from Falisia. Additionally, the A4 motorway is only 5 minutes away and in only a couple of hours, it is possible to reach Germany, Austria, Switzerland and other parts of Central-Eastern Europe.

The airports of Venice, Treviso, Klagenfurt and Ljubljana are just over an hour away.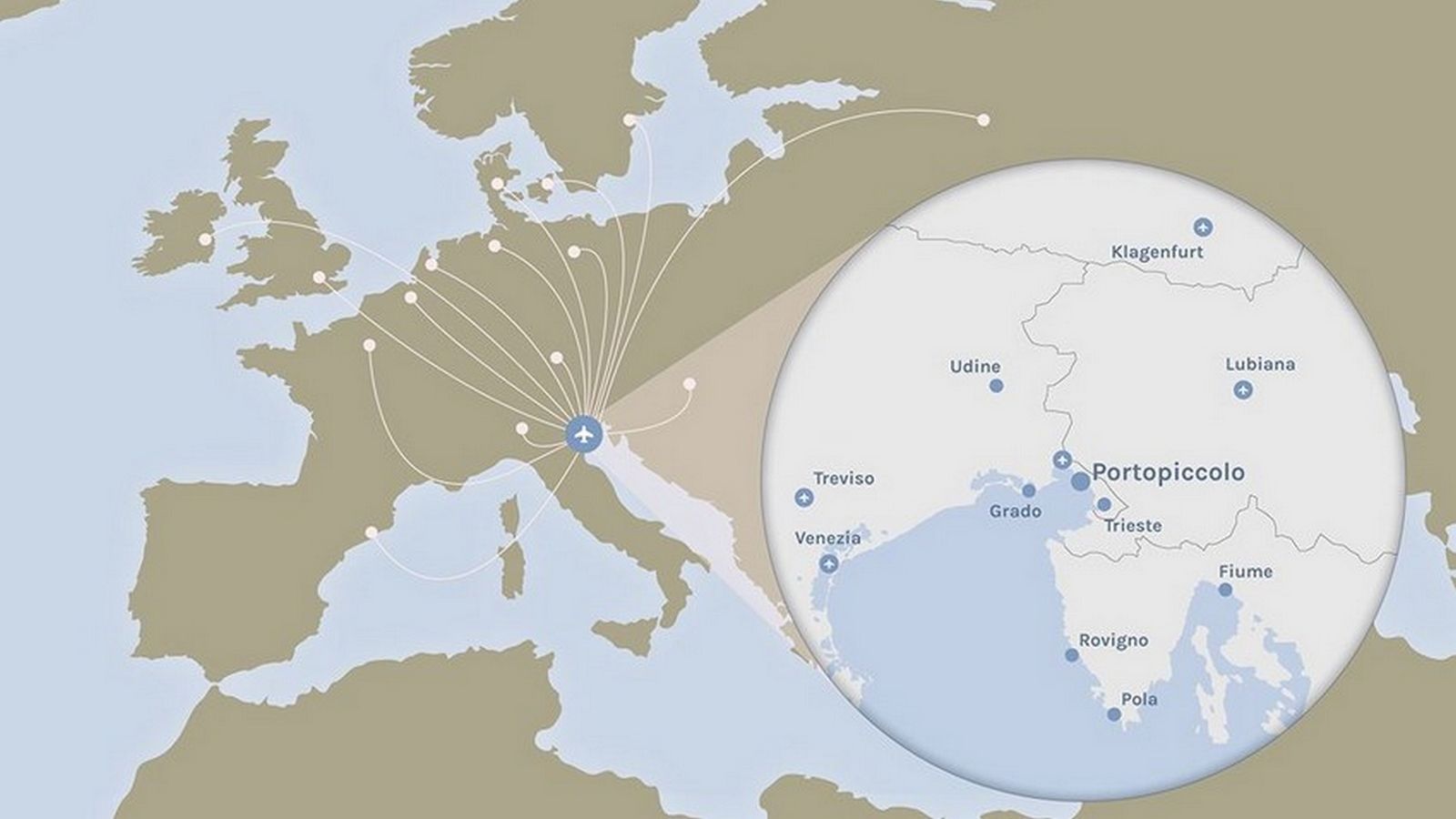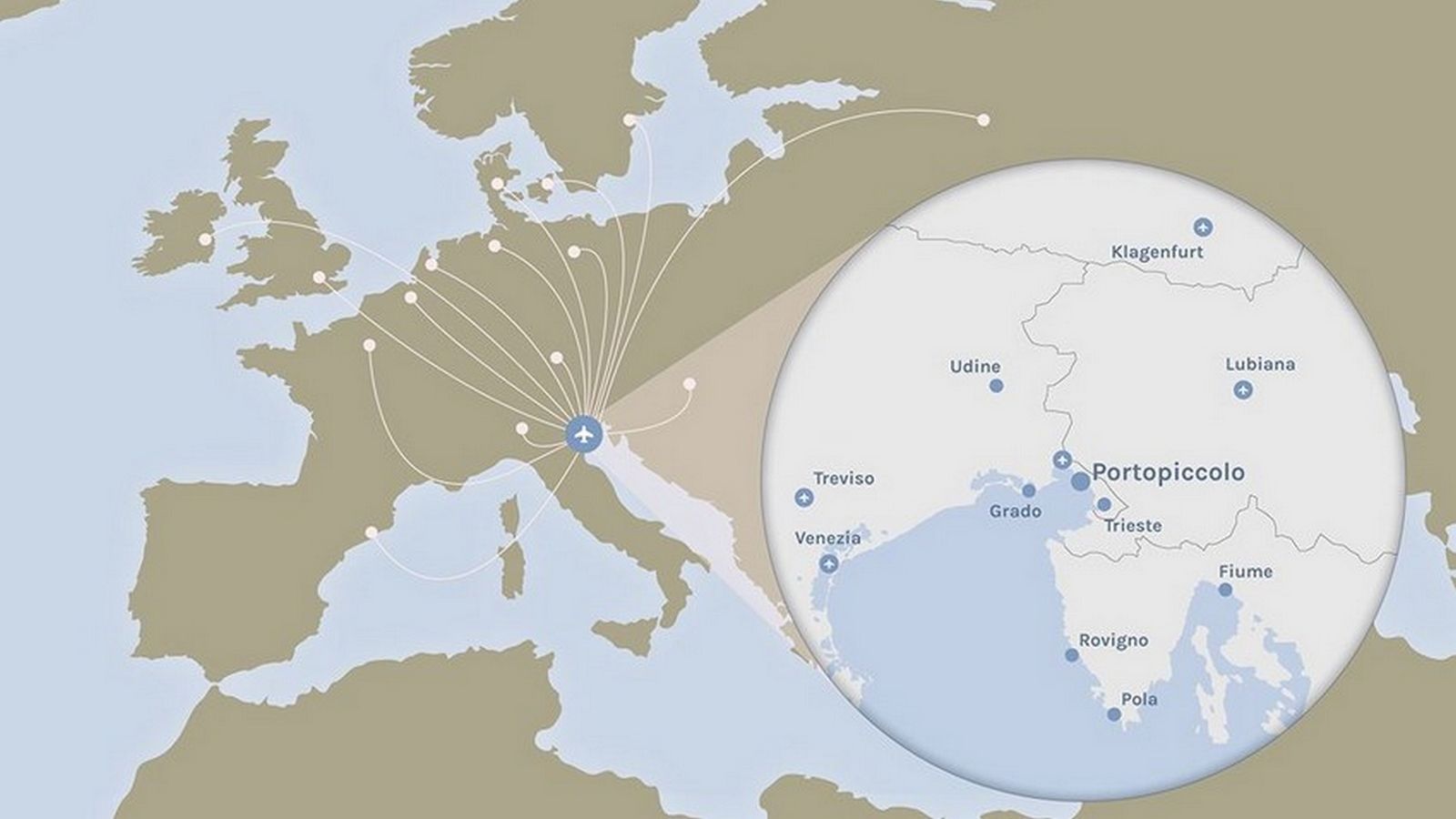 From Trieste
Ronchi dei Legionari Airport
Take the A4 motorway towards Trieste, at the end of the motorway, after the Lisert toll, continue towards Trieste and take the exit to Sistiana. Portopiccolo is located in Sistiana, just 3 km from the exit. Once in Sistiana on the SS14 take the SP3 towards the bay of Sistiana and follow the brown signage of PORTOPICCOLO to go down, following the main street along the bay. Arriving at the check point , for entering into the site, go into the garage indicated Falisia, a Luxury Colelction Resort & Spa, Portopiccolo.

Total distance: 22km
From Venice
Marco Polo International Airport
Travel on A4 motorway towards Trieste. Take Exit on the right towards Sistiana, Turn right onto the SP1. Continue straight and take the SS14 towards the bay of Sistiana and follow the brown signage of PORTOPICCOLO to go down, following the main street along the bay.

Arriving at the check point , for entering into the site, go into the garage indicated Falisia, a Luxury Collection Resort & Spa, Portopiccolo.


Total distance: 132km
From Ljubljana
Jož Pučnik International Airport
Take the E61 motorway towards Koper than take the E70 motorway pass Sežana, once in Italy pass Fernetti and continue towards Monfalcone. Take exit on the right towards Sistiana, turn right onto the SP1. Continue straight and take the SS14 towards the bay of Sistiana and follow the brown signage of PORTOPICCOLO to go down, following the main street along the bay. Arriving at the check point , for entering into the site, go into the garage indicated Falisia, a Luxury Collection Resort & Spa, Portopiccolo.

Total distance: 120km
Driving from Trieste?

Take the SR 14 and continue towards Monfalcone. Go straight and continue on SS14 towards the bay of Sistiana and follow the brown signage of PORTOPICCOLO to go down, following the main street along the bay. Arriving at the check point , for entering into the site, go into the garage indicated Falisia, a Luxury Collection Resort & Spa, Portopiccolo.

Total distance: 20km