Where Life is Wonderfully Luxurious
Portopiccolo offers an enchanting setting along the gulf of Trieste which over the years has been the source of inspiration for artists such as James Joyce, Umberto Saba and Italo Svevo. It is the magical colors of the gulf and the untouched surrounding nature that make this place a unique destination.
Falisia is positioned within this cultural heritage, where the richness of the cusine reflects the blend of diverse cultures that have lived here over centuries.
The 35 hectares of land around Falisia are the result of an ambitious project in collaboration with the Ministry of the Environment and Protection of the Land and Sea, with the aim of reducing harmful emissions by using renewable energy. This makes Portopiccolo a concentration of pure air and wellness.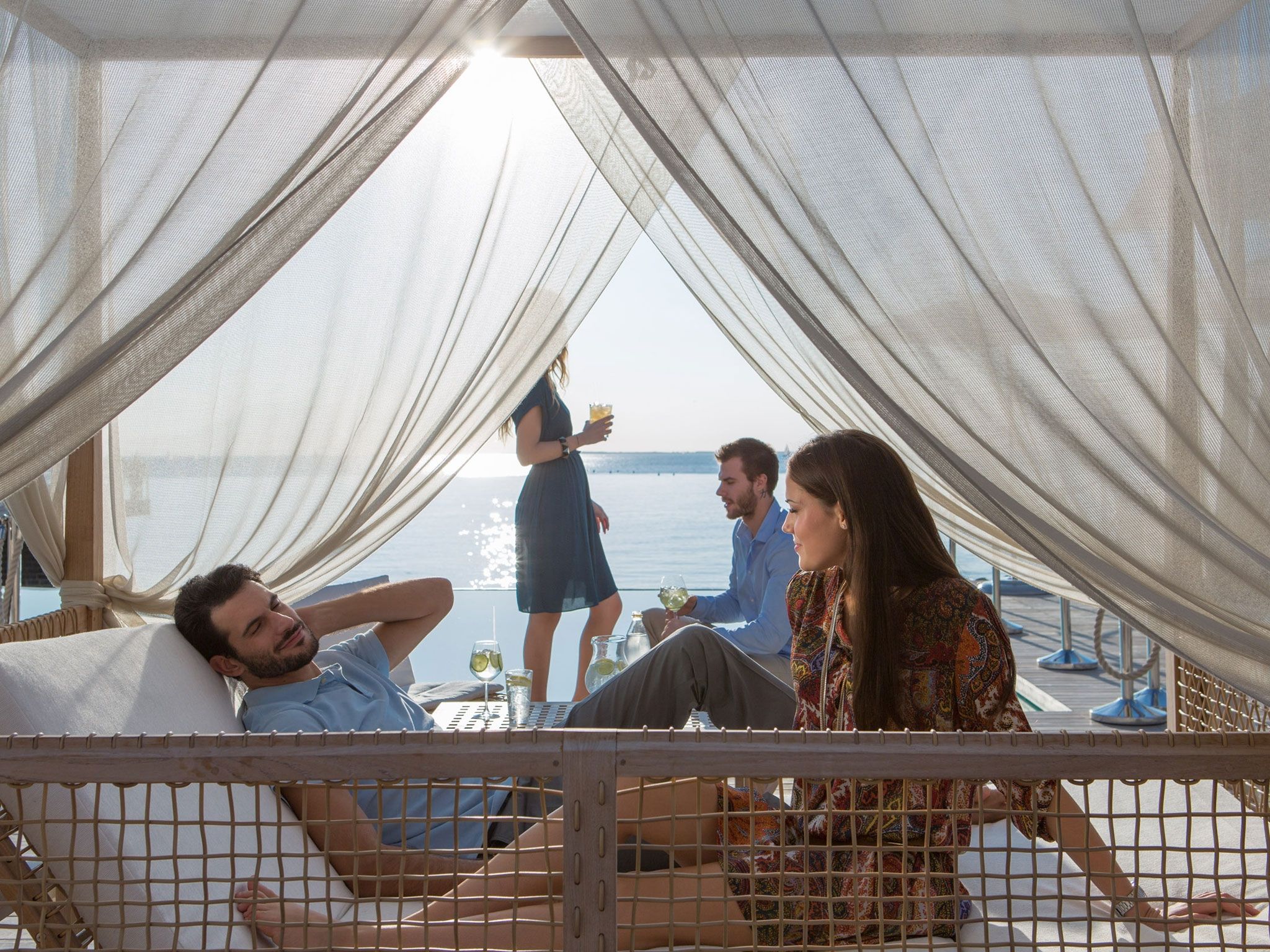 Be Inspired to Explore
Be part of an incredible journey around Italy to discover our unique and exclusive location along the Adriatic coast.
From historic castles that dot the coastline, to the beautiful lush green surrounds of the inland, follow our Explore Italy Navigator, Claudia Sirchia from @onthebed_project with On The Bed Breakfast experience.
Marina Beach Club
Luxury Shopping
Embark on Adventure
Suggestions from our Concierge
Beyond Portopiccolo